Cup Sealing Machnie (UL) / PP – 95 mm – MC0006
ITEM# MC0006
| | |
| --- | --- |
| MODEL | PH-999SN |
| Machine Size | 340 x 360 x 610 mm |
| Power | 110V / 220V, 400W |
| Production Capacity | 450 cups/hr |
| Max. Cup Size | Diameter 95 mm |
| Weight | 24kg |
| Case | Stainless steel |
| Date/Code Printer | Applicable |
Cup Sealing Machine (UL) / PP – 95 mm
Easy-to-use digital panel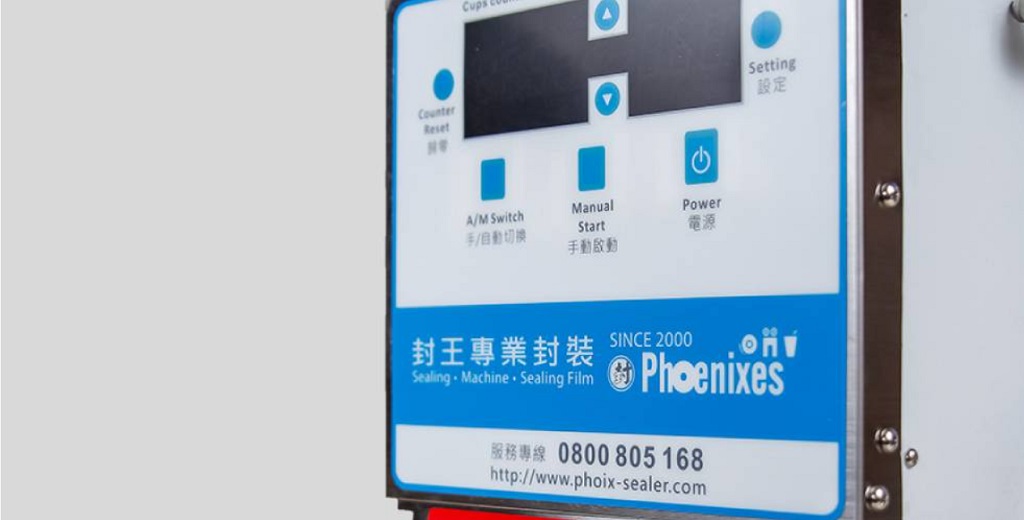 Customer Design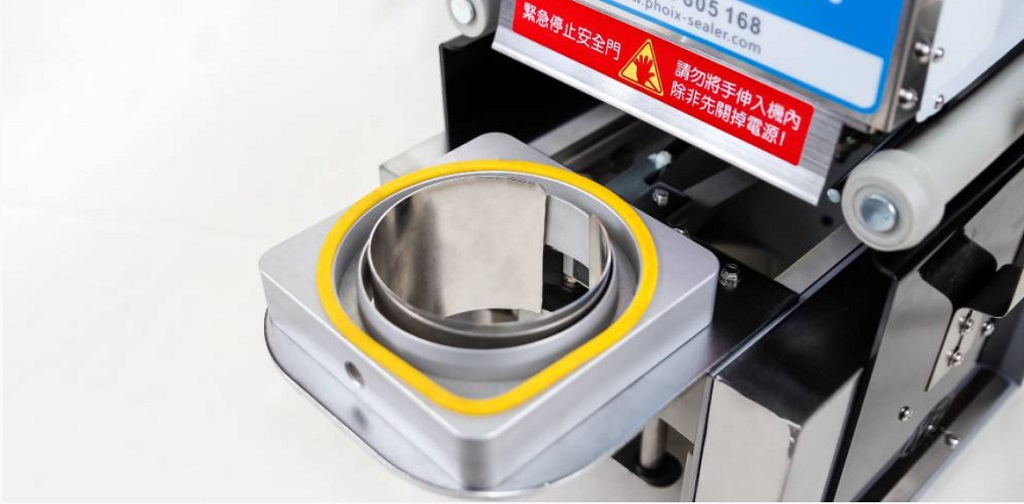 ITEM# MC0006
Use this sealing machine for a convenient way to seal your beverages! Simply insert your cup at the bottom, press a button, and let the machine do the rest.
Certified by UL and CE regulations
#430 Stainless steel case.
Sensor for cup detection.
Manual and Automatic operation mode are both available.
Easy-to-use digital panel.
The machine comes with our recently upgraded advanced switches.
Easy to operate and maintain.
Reinforced cutting blades for long-lasting use.
Product of Taiwan
Specification
| | |
| --- | --- |
| MODEL | PH-999SN |
| Machine Size | 340 x 360 x 610 mm |
| Power | 110V / 220V, 400W |
| Production Capacity | 450 cups/hr |
| Max. Cup Size | Diameter 95 mm |
| Weight | 24kg |
| Case | Stainless steel |
| Date/Code Printer | Applicable |
| | |
| --- | --- |
| Weight | N/A |
| Dimensions | N/A |
| SAP Item Code | MC0006 |
| Item Group | Machinery |
| Sales UoM Barcode | 722537654708 |
| Sales UoM Name | Each |
| Package Size | Each |